Eco-Friendly Charlotte Hotel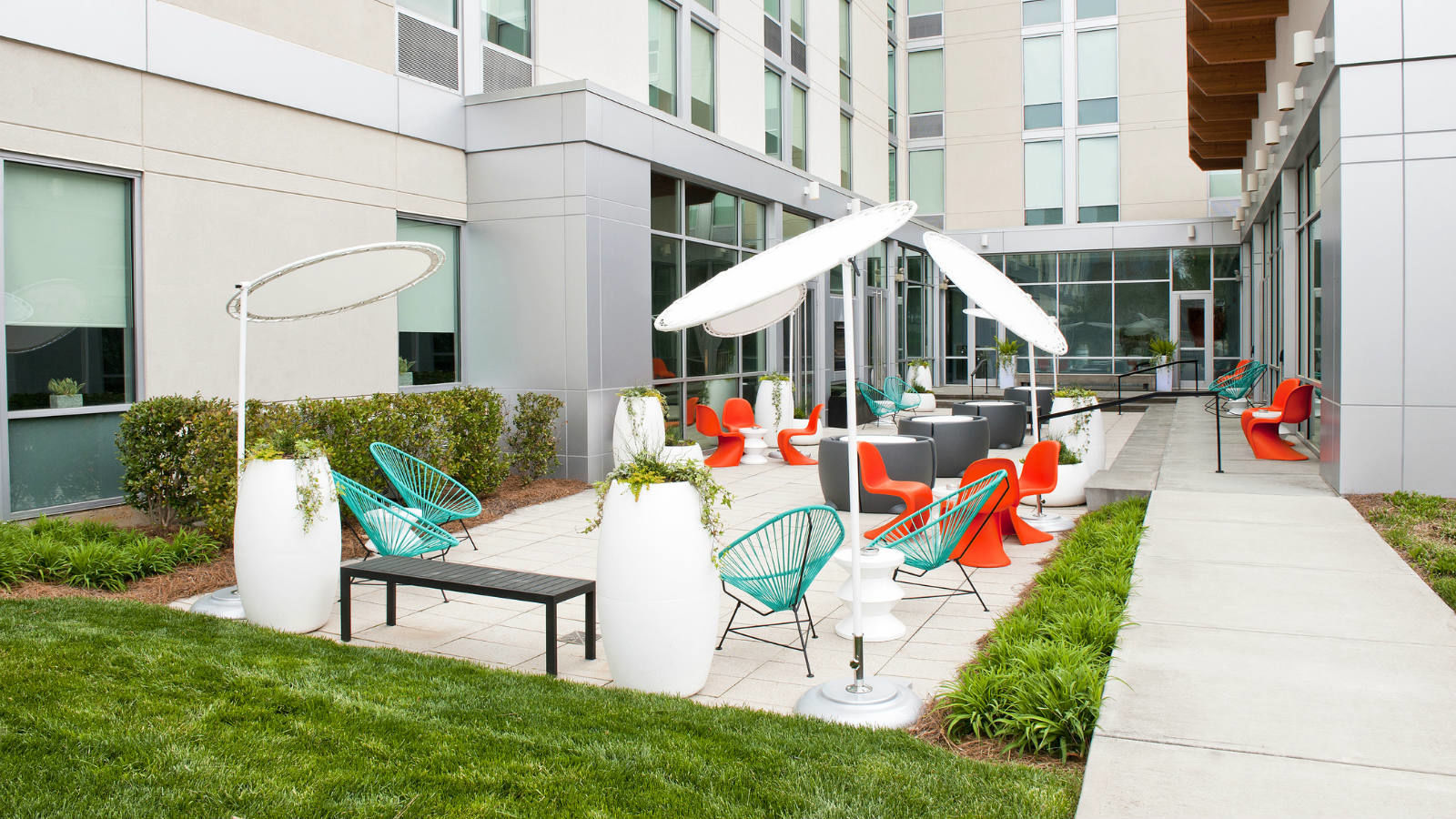 Aloft Charlotte Ballantyne is proud to announce that it has earned a coveted Leadership in Energy and Environmental Design (LEED) certification. The United States Green Building Council has awarded Aloft Charlotte Ballantyne with this certification in honor of our significant enhancements regarding energy efficiency, water conservation, and green cleaning.
LEED Certifited
To achieve the LEED certification, Aloft Charlotte Ballantyne partnered with many local firms to be sure we employ responsible sustainable practices in operations, maintenance, and upgrades. In order to achieve the honor of being named a LEED-certified business, Aloft Charlotte Ballantyne earned LEED points on a system that measured our green building criteria on building projects.
This eco-friendly hotel is able to use less energy and can take advantage of sustainable products in order to reduce greenhouse gas emissions and contribute to a healthier environment for residents and the community.
Awards & Affiliations:
Clean the World:
We're proud to announce our efforts to help Clean the World. By taking part in the Clean the World Foundation Inc., we're helping save lives and protect our planet. The Clean the World Program helps save millions of lives and leads a global hygiene revolution through distributing recycled soap and hygiene products to children and families suffering from high death rates.
Green Key Global:
Green Key Global is pleased to award the Aloft Charlotte Ballantyne a 4 Green Keys rating. Hotels receiving a 4-key rating have shown national industry leadership and commitment to protecting the environment through wide ranging policies and practices. These hotels have mature programs that involve management, employees, guests, and the public, and have shown substantial and measurable results.
NC GreenTravel:
Aloft Charlotte Ballantyne hotel and re:fuel grab-and-go gourmet eatery have recently been recognized by NC GreenTravel for their eco-friendly practices. Businesses who receive this award have met or exceeded the NC GreenTravel standard for sustainable lodging & dining, and are awarded recognition on a scale of 1 to 3 dogwood blossoms based on their level of sustainability, with 3 blossoms being the highest. Both the hotel and restaurant received 3 blossoms!
ENERGY STAR Labeled Building
Want More Info?